Sunday School- Gods at War: Defeating the Idols that Battle for Your Heart
Sunday School class, at 10am in the Sunday School room behind the narthex, is open to both Adults and Youth. Please feel free to invite a neighbor or co-worker to join us for one of the 45-60 minute sessions.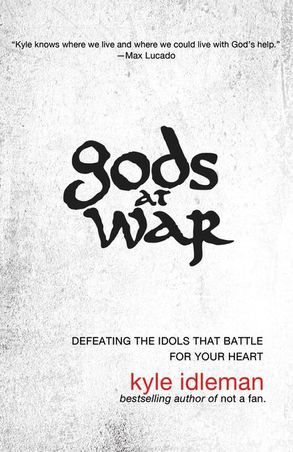 We are finishing our series – a book entitled Gods at War: Defeating the Idols that Battle for Your Heart, by Kyle Idleman.
Author Kyle Idleman returns with Gods at War, shedding light on the spiritual battles Christians must fight every day. The Bible makes clear that false gods have no place in a believer's life and, on first glance, that doesn't seem to be our problem today. But these idols can take many different forms. Gods at War helps every believer recognize there are various gods — success, money, sex, food, self-image, and others — battling for the place of glory and control in their lives. According to Idleman, idolatry isn't an issue — it is the issue. By asking insightful questions, Idleman reveals which false gods most often take the place of the one true God. Then, using powerful and honest testimonies of those who have struggled in each area, Gods at War illustrates a clear path away from the heartache of 21st century idolatry back to the heart of God.
Our facilitator is Rev. Terri McLellan. Please join us in the discussion.