Sunday School: Back to Basics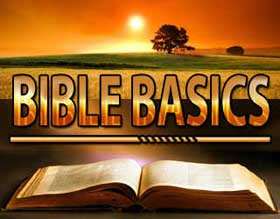 Sunday School will begin on June 4th @ 10am in the Sunday School room across behind the narthex with the new focus on going back to biblical basics.
Many thoughtful Christians are now realizing how little they know about the Bible and recognizing the need for sound spiritual guidance.
So what is the solution? Well, it is a case of back to basics – Bible Basics.
Our facilitator is Rev. Terri McLellan. Please join us in the discussion.